Students can visit our Library Learning Commons Student Website for classroom resources.

Log-in with your DDSB student account to access this part of the website.
---
Welcome to Donald A. Wilson's Library Learning Commons
Our Library Learning Commons is a learning environment that is flexible, collaborative, personalized and promotes student achievement and well-being for everyone.
Library resources here are diverse and rooted in literacy, with a focus on materials that represent our school community. Our collection of physical books and digital resources is designed to engage students in critical thinking and global awareness.
Our Teacher-Librarians, Ms. Hung and Mr. Mah, will be glad to meet you and stand ready to assist you with all of your research needs.
Search Our Library Catalogue
Online Encyclopedias
Databases
e-Books
French Resources
Video and Media Resources
Referencing
Find the Donald A. Wilson Style Guides (APA and MLA formats) for detailed information on how to create a bibliography and how to include in-text citations from the Library Learning Commons Student Website.
---
Use the resource links below to help in the creation of properly formatted citations.
White Pine
Every year, 10 new Canadian fiction books are selected as part of our White Pine reading program. Thousands of teens across the province read these books at the same time.
---
Using your DDSB student account, click on the White Pine Reading Program button to visit our Library Learning Commons Student Website
or
Speak to your Teacher Librarians for more information.
---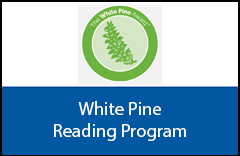 Literacy Resources
Helpful guides and practice materials for the Ontario Secondary School Literacy Test (O.S.S.L.T.) :